Home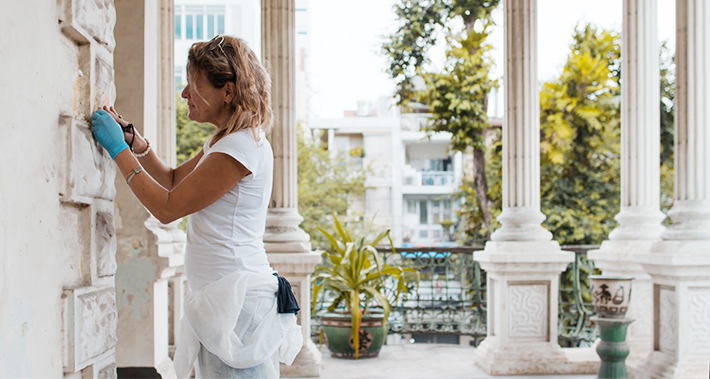 Wall painting restoration worksite in Ho Chi Minh City – Vietnam
Palazzo Spinelli is delighted to announce the launch of a new international worksite in Ho Chi Minh City, Vietnam.
The restoration project involves 2.300 msq of wall paintings Villa Vo Van Tan, built between 1925 and 1927; a rare example of colonial architecture from the French period. The architecture is influenced by the Western European style but the inside and decorations are based aesthetic motifs from east Asia.
The project began at the end of November 2018, and will last 2 years. Teams of the Institute's restorers will join the site as the work progresses and include former and current students, ready to uncover the wall and ceiling decorations.
More updates from our restorers and students will become available during the next few weeks.