Channel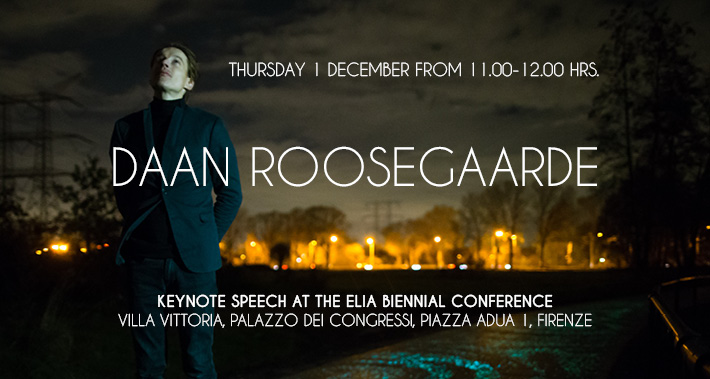 Daan Roosegaarde at the ELIA Biennial Conference
Thursday 1 December at 11 am at Palazzo Congressi
Ground breaking social designer Daan Roosegaarde has won the Dutch Design Award, Charlotte Kohler Prijs, and the Design for Asia award. He has been the focus of exhibitions at the Tate Modern, the National Museum in Tokyo, the Victoria and Albert Museum in London, and various public spaces in Rotterdam and Hong Kong.
Entrance costs 10 euro on the door, discounts available for groups.
Please contact c.burnett@palazzospinelli.org for more information. Booking is advised.
Presentation in English.