About us
1976-1980: The Foundation Years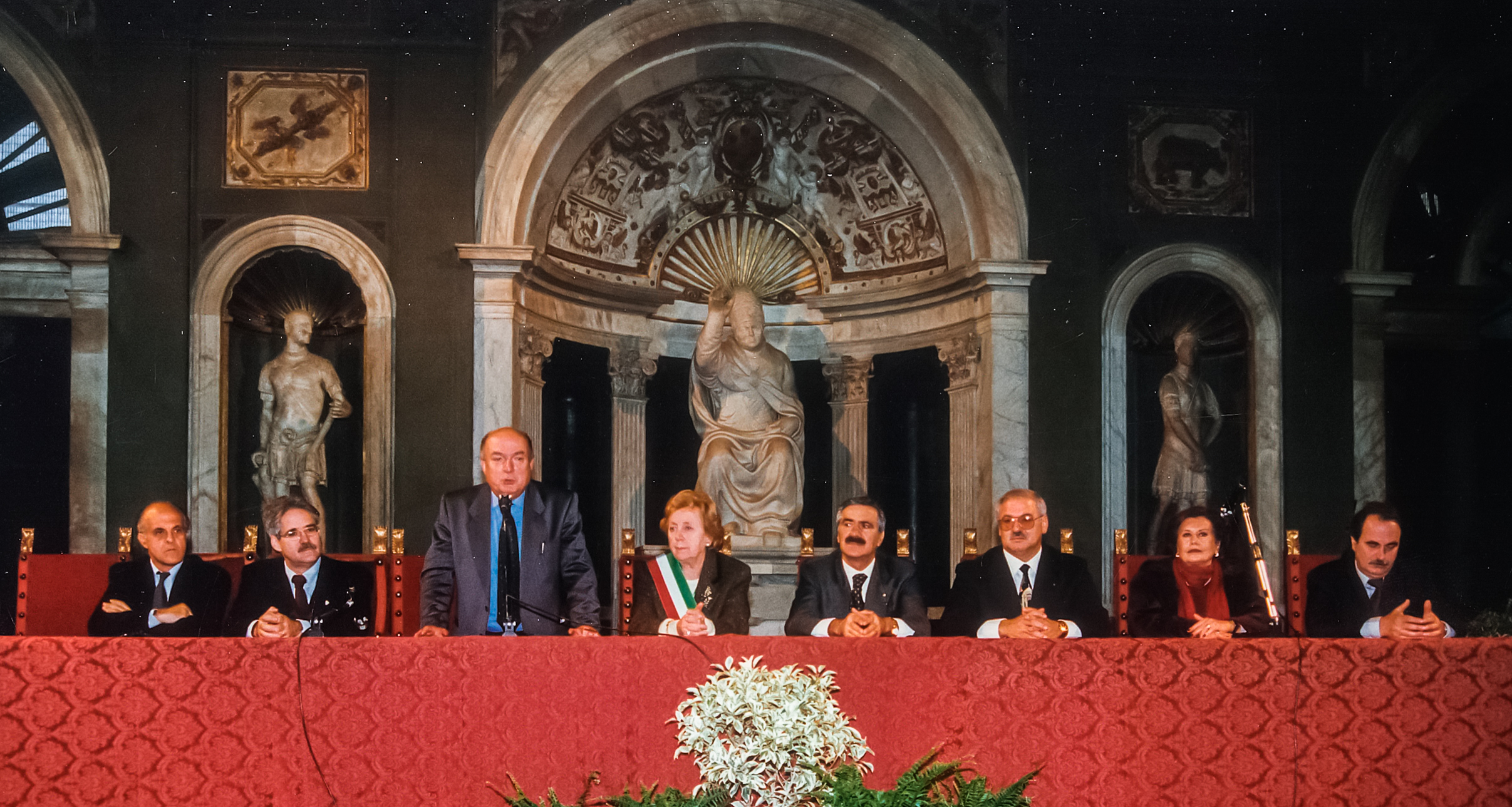 After the tragic effects of the flood in Florence in 1966, two childhood friends, Francesco Amodei and Sauro Martini, decided to create an Institute dedicated to art and restoration. The date was 26 September 1976.
03 October 1976: First course in wood restoration launched (10 students including 4 international participants)
03 October 1977: Launch of paintings restoration courses
23 March 1978: Opening of the first campus in Palazzo Spinelli at 10 Borgo Santa Croce.
03 October 1979: Launch of the frescoes, paper, fabrics and ceramics restoration courses.
12 June 1980: Accreditation of courses through the Regional Training Framework (Sistema Formativo Regionale).
---
1981-1990: 20 Years of Development and Growth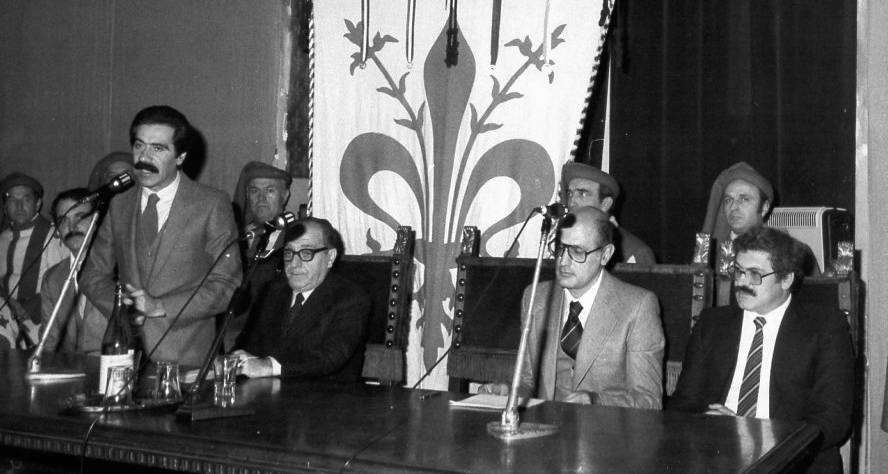 Thanks to its ongoing activities in training, restoration and research, the Institute is recognised as a centre for excellence in the restoration and conservation sector throughout Italy and worldwide.
26 November 1981: The Hon. Antonio Paolucci officially opens the academic year in the Hall of the Five Hundred at Palazzo Vecchio.
30 March 1982: Launch of the Palazzo Spinelli six-monthly scientific journal.
08 May 1982: Opening of the Palazzo Spinelli paper restoration laboratory in Mogadiscio by the President of Somalia, Siad Barre.
03 October 1982: Opening of the campuses at Palazzo Niccolini and Palazzo Ridolfi to accept a total of 500 students.
23 November 1983: Opening of the diagnostics laboratory designed by Palazzo Spinelliin the National Museum of Hong Kong.
10 October 1986: Launch of the exhibtion Art on Art, hosted over the years by over 100 Italian Cultural Institutes around the world.
24 June 1986: The city of Florence awards the Golden Florin to Palazzo Spinelli.
20 June 1990: Signing of the first governmental protocol for international cooperation with Cyprus, later followed by bilateral agreements signed with a further 60 countries around the world.
---
1991-2000: International Development for the Third Millenium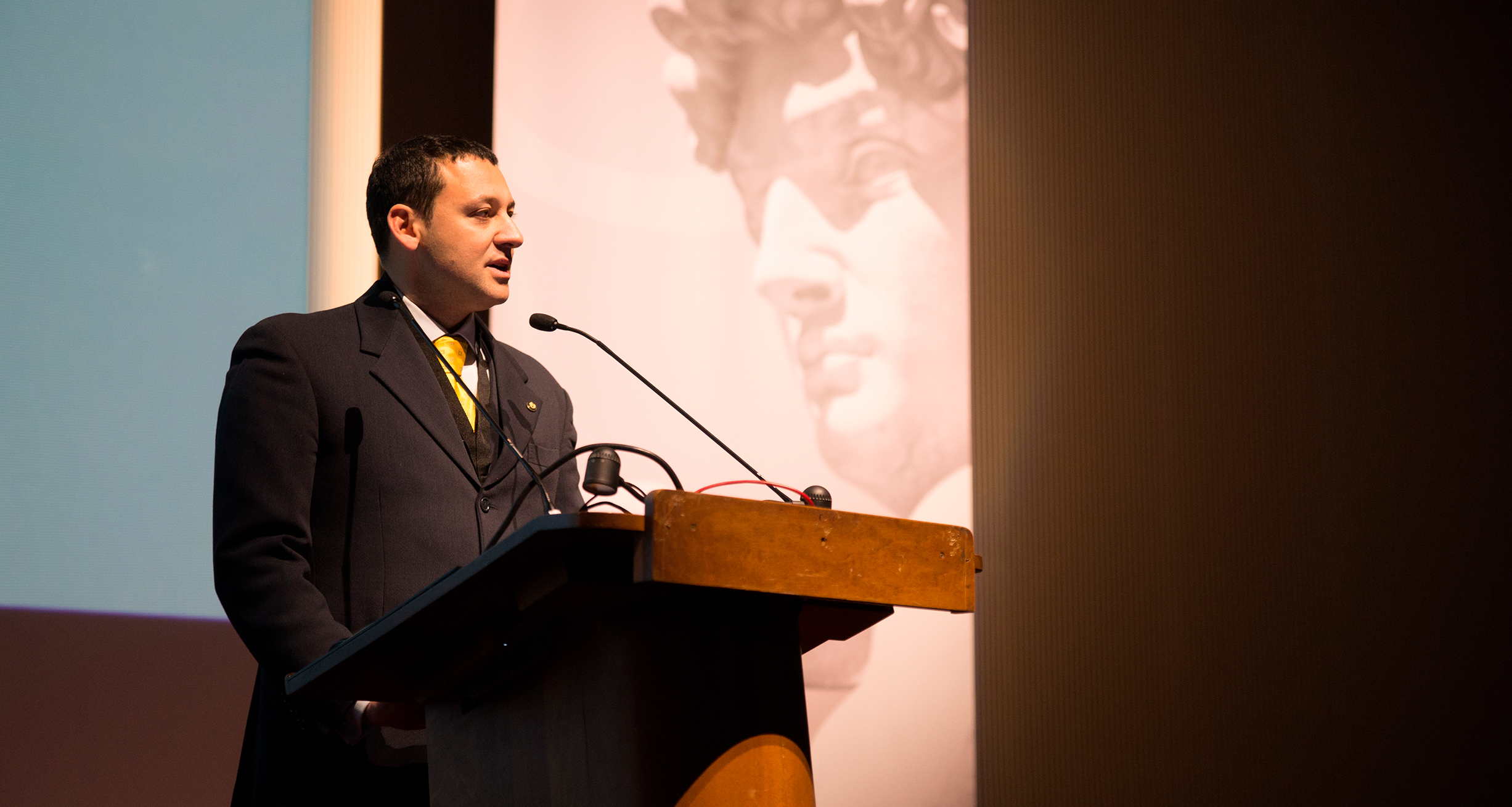 Over the years thousands of students from all over the world have studied in the laboratories and studios of the Institute's campuses. During this period, the Institute opened important "laboratory-schools" in many cities including Prague, Istanbul, Casablanca, Athens, Cyprus, Mount Athos and Tirana. These activities helped reinforce Florence's image as a world capital of restoration.
10 January 1992: The Institute joined ELIA (European League of the Institutes of the Arts)
29 October 1992: Palazzo Spinelli received a European Merit award in Luxemburg.
04 May 1996: Opening of the Restoration School in Tokyo.
07 May 1997: Missions to Argentina, Chile, Ecuador, Peru and Brazil.
27 October 1997: Launch of the transnational European project "ARTIS" (Art and Restoration Techniques Interactive Studio)
18 September 1998: Foundation of the not-for-profit association "Palazzo Spinelli per l'Arte e il Restauro".
20 November 1998: Launch of the transnational European project "ARGOS" (Art and Restoration Glossary Operative System)
10 September 1999: Opening of the paper restoration laboratory in the new library in Alexandria, and opening of the laboratory-school in Palestine.
19 March 2000: The Institute worked with the Vatican on events for the Jubilee of Artisans and Restorers and received the personal thanks of Pope John Paul II for the donation of a completed paper restoration for Ethiopia.
10 September 2000: International project for cultural tourism development in Libya.
20 October 2000: Opening of the ceramics restoration school in Belo Horizonte and a paintings restoration school in Rio de Janeiro, Brazil.
15 November 2000: Launch of the transnational European project "PLASTER Architecture"
---
2001-2010: The Launch of an International Brand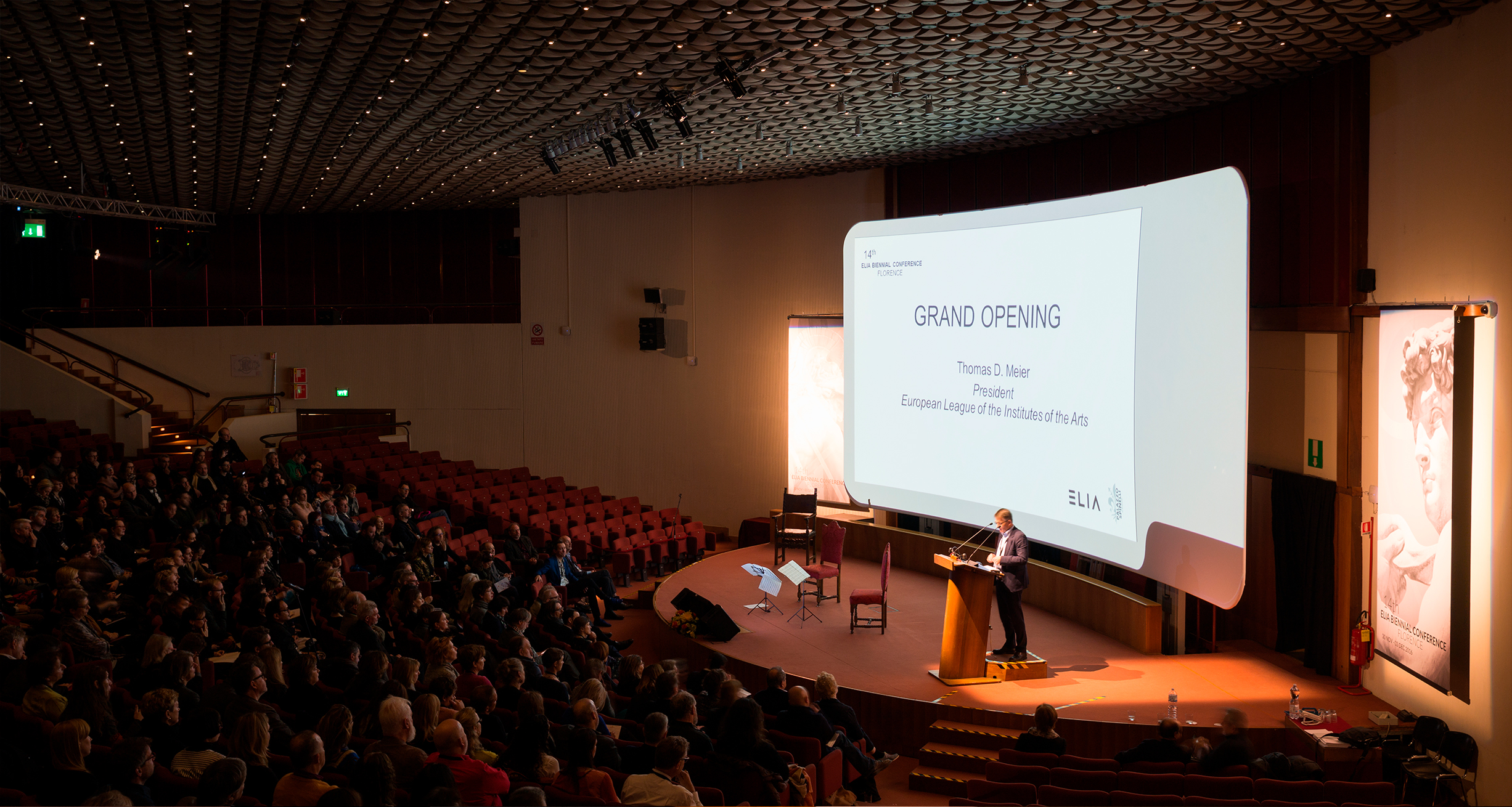 The beginning of the new millennium was characterised by intensive project building activities focussed on implementing networks, cooperation between Institutes, and research and development on a national and international level, developed in part with the support of European funding. During the following decade, an international network was established with over 450 partner Institutions and over 40 projects were launched, including ventures for the development of cultural tourism in countries such as Libya, Turkey, Tunisia, Egypt, Albania and Cuba.
20 May 2000: Restoration project at the Jesuit Mission of Santa Catalina de Cordoba in Argentina.
18 September 2001: Opening of the paintings restoration school in Buenos Aires and the wood restoration school in Cordoba, Argentina.
23 October 2001: Participation in the event "Italy in Japan" and international conference on cultural heritage.
25 March 2003: Palazzo Spinelli is awarded ISO 9001 Quality Certification.
25 January 2005: Launch of the 3-year restoration degree program in Dubrovnik, Croazia.
24 February 2007: Launch of transnational European projects "Reseltam", "Interartes" and "Humarts".
29 October 2008: Palazzo Spinelli wins the Albayzin Award in Granada.
29 October 2009: Opening of the 1st edition of the Florence International Art and Restoration Fair.
---
2011-2016: At the Service of World Cultural Heritage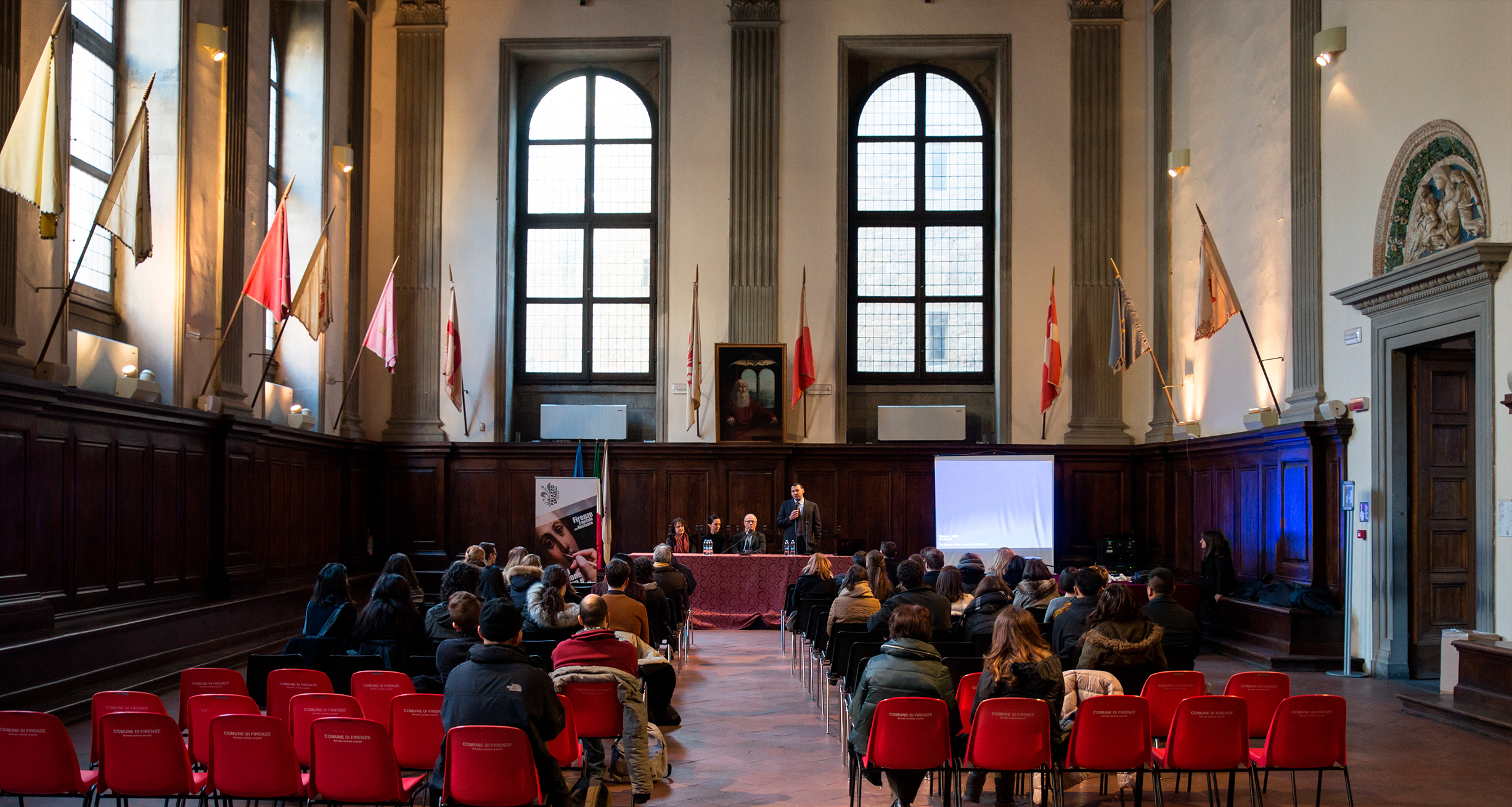 Palazzo Spinelli Group was founded in 2015 with the aim of increasing activities on an international scale and developing new initiatives for access to world cultural heritage while maintaining traditional values and opening new horizons in line with current market trends and needs. In 2015 and 2016 new schools and offices were opened in Korea, China, Mexico, Brazil, Azerbaijan, Saudi Arabia, Turkey, New Zealand and Albania.
28 November 2011: Launch of transnational European projects "IMAT", "Sismile", "Time Case", "Respect", and "Next Accelerator".
10 October 2013: Foundation of Flores Institute for Cultural Heritage.
02 December 2013: Launch of the first "Meditares" internationalisation project in Turkey, followed by projects in Algeria, Albania, Brazil, China and Serbia.
15 July 2014: The interministerial commission MIBACT/MIUR (Ministery of Education and Ministery of Cultural Heritage) approves Flores Institute's plan for a single cycle 5-year restoration.
20 January 2015: Opening of Palazzo Spinelli offices in Tirana, Albania.
25 November 2015: First edition of the Palazzo Spinelli Award.
12 November 2016: Celebration of 40 years of Palazzo Spinelli.
Our Mission
"To contribute, through direct action and through the training of professionals, to education and a conscious use of the artistic and cultural heritage of humanity, developing governance models aimed at increasing a sense of belonging, interest, respect, and awareness of one's own and others' cultures".
Training and Consulting

Preservation and Restoration

Historical Research and Documentation

Cataloging and Archiving

Diagnostics

Designing restoration workshops

Specialised Publications

Exhibitions and Events

Promotion and Internationalisation

Fundraising
---
Restoration Departments
Restoration of Paintings on Canvas and Wood
Restoration of Frescoes and Wall Paintings
Restoration of Archaeological Artefacts and Ceramics
Restoration of Stone
Restoration of Metals
Restoration of Archival Material and Books
Restoration of Paper and Parchment
Restoration of Photographic, Film and Digital Material
---
Memberships
ELIA (European League of Institutes of the Arts), Amsterdam

Europa Nostra, Netherlands

Anna Lindh Foundation, Egypt

FAI (Italian Environment Fund), Italy

FME (Fondation au Mérite Européen), Luxembourg

ICFAD (International Council of Fine Arts Deans), USA

SEMA (Société d' Encouragement aux Métiers d'Art), France

Città Infinite, Italy

Associazione Partners Palazzo Strozzi (Honorary Member), Florence